Course details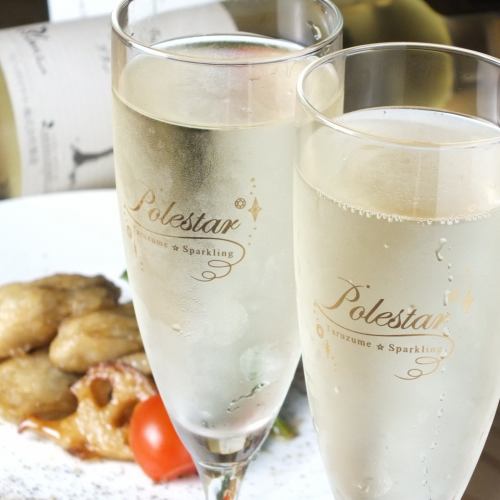 "Mr. secretary must-see" each course all you can drink + 30 minutes ★ 【each course price + 500 yen】
2

~

18persons

All-you-can-drink available

Over 80 kinds including draft beer, sparkling wine · sticking local sake and shochu are all-you-can-drink for 120 minutes (LO 90 minutes).
【Limited use of each course】 One person + 500 yen can extend the time of all-you-can-drink 30 minutes! When you make a reservation by NET reservation, because you need to specify the course to use, Please make a reservation from the course or coupon page.
All-you-can-drink menu
·draft beer
Black label
·non-alcoholic beer
Kirin Free
- Zhuhai
· Lime / lemon / yuzu / calpis / tomato
·Highball
· Foam wine white
Paul Star
·wine
Red / white
·plum wine
· Tsuyu's plum wine / Kawaii plum wine / Mega plum wine
·Fruit wine
· Akagase mandarin / Akagoshi peach / Akagi Ringo
·Whisky
• Square
· Hiroshima local sake
· Treasure sword / Moon after rain / Kamegae / Makoto Mirror / Kamo Kamihide / Mugen / Walrus
· Sake outside the prefecture
· Kubota / Good at Kudoki / Beauty of Yuki / Juri Ruro / Hisashi
· Shochu
· Black fog / Non-two year old / Mt. Higashi / Senbonakakura / Lily / Kawagoe / Tomoyukiyama / Kichigane Baoshan / Red rabbit / Red teacher's soul spirit
- Barley shochu
· Amakusa / Midori / Chen 8
· Rice shochu
· Ginnosuke
· Shochu distilled spirit
- Tan Tantaka
Cocktail [Cassis]
Cassis orange / Cassis grapefruit / Cassis Oolong / cassis soda
· Cocktail 【Peach】 【Campari】
· Fuzzy group / Peach oolong / Campari orange / Campari grape / Campari soda / Spumo 2
· Cocktail 【Wine】 【Gin】
· Keel / Kitty / Carimocho / Gin Tonic / Jim Buck / Jin Ricky / Jin Lime
· Cocktail 【Vodka】 【Beer】
· Moscow Command / Screwdriver / Salty Dog
·Soft drink
Oolong tea / cola / ginger ale / orange juice / yuzu juice / calpis / calpis soda / tonic water / non alcoholic cocktail variety
Available days for reservation

Monday - Sunday - Public holidays - Holidays
Coupons that can be used with this course
2018/10/01 update